Login
You can try out gathering biodiversity data without logging in, but to send gathered data to PlutoF biodiversity workbench, logging in with PlutoF account is required. PlutoF account can be registered here:
https://app.plutof.ut.ee/register
, or in the PlutoF GO app.
Gathering Data
Each taxon occurrence that can be gathered with PlutoF Go - observation, nature sound, specimen, material sample - is made up of three essential pieces: location, time, taxon.

Another valuable information item is recorded media of the taxon. This can help moderators confirm the quality of the taxon occurrence record. PlutoF GO can be used to take/record photos, video, sound. Existing media files can also be used.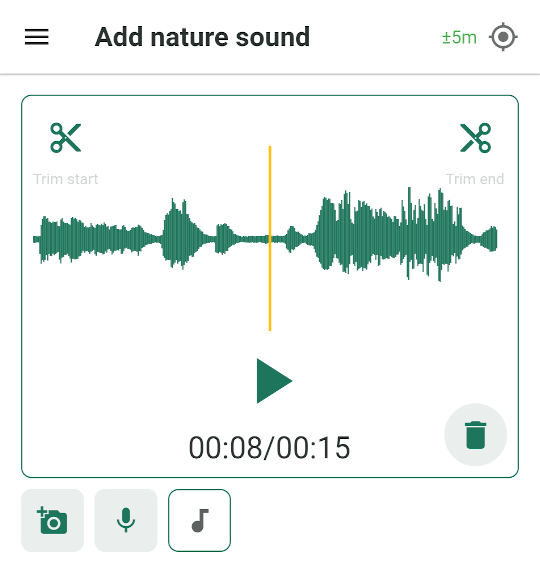 Unwanted content at the beginning or end, or both, can be trimmed from the sound clips.
Additional bits of information specific to the taxon at hand can be entered by first selecting taxon occurrence form suitable for the taxon observed or gathered.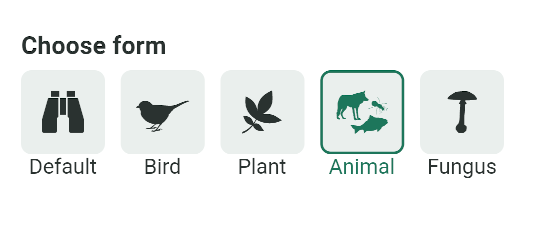 Uploading
Once a taxon occurrence has been saved, it can be uploaded to PlutoF workbench. This can be done immediately, or later in case the taxon occurrence needs amending or internet connection isn't readily available.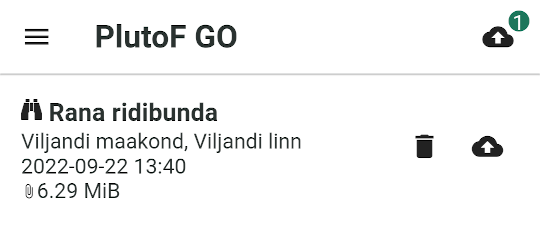 Statistics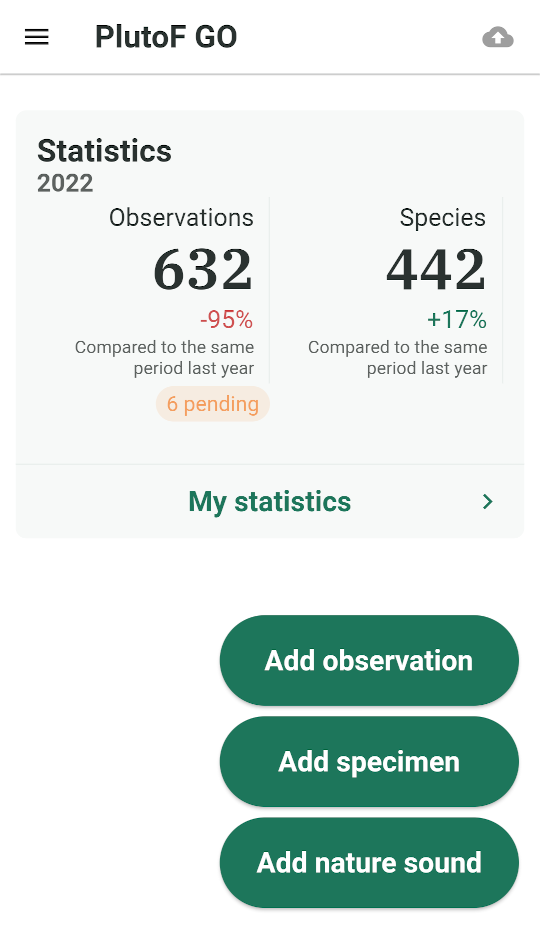 Uploaded taxon occurrences move from PlutoF GO app to PlutoF workbench. PlutoF GO main view displays user's personal statistics, including the number of records that are pending approval. Further work with the records is done in PlutoF workbench in web.
Settings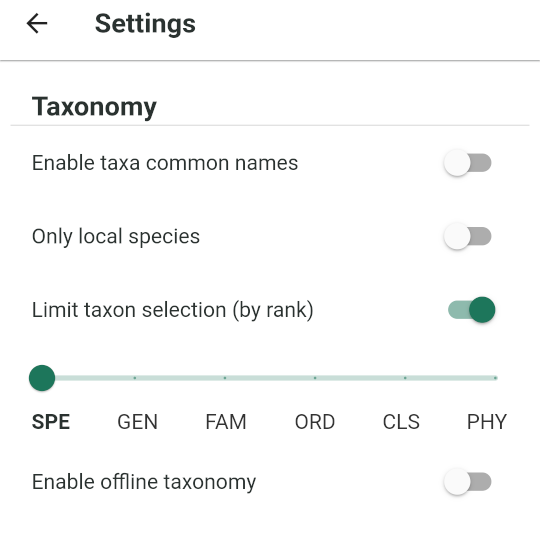 Enable taxa common names - allows searching taxons by taxon common.
Enable offline taxonomy- stores taxonomy in the device to enable taxon name search without internet connection.
Limit taxon selection (by rank)- set highest taxon rank for taxa search.